[ Cody Sorenson, Mirela Rahneva and Dustin McCrank ]
For Immediate Release - January 31, 2022
Three University of Guelph graduates are headed to Beijing to participate in the 2022 Winter Olympics, being held Feb. 4-20.  
Mirela "Mimi" Rahneva, 33, will compete in the women's skeleton; Cody Sorensen, 35, will join his teammates in the four-man bobsleigh; and Dustin McCrank, 37, will be a linesman for the men's hockey tournament. 
Rahneva becomes a two-time Olympian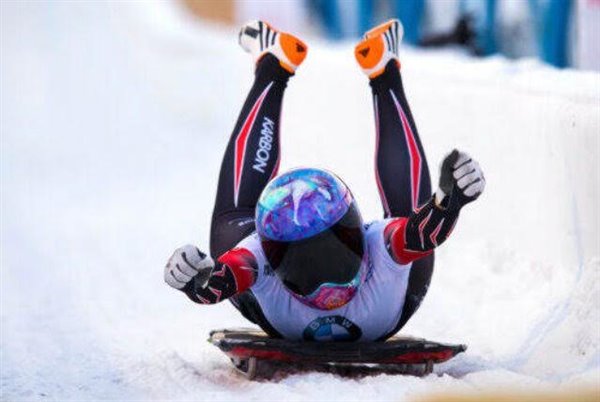 [ Mirela Rahneva at the Skeleton World Cup in Calgary ]
While studying tourism management at U of G between 2006 and 2010, Rahneva, from Ottawa, played on the Gryphons women's rugby team, during which she became a three-time Ontario University Athletics champion and a four-time Canadian Interuniversity Sports (now U-Sports) bronze medallist.  
After graduating, she played for the Canadian national sevens rugby team. Inspired by Heather Moyse's switch from rugby to bobsleigh, Rahneva tried bobsleigh but was too small and was encouraged to try skeleton in 2012.  
She began competing the following year. She has achieved six podium finishes at the World Cup and bronze at games in Germany and Switzerland during the 2021-22 season. Despite finishing twelfth in her Olympic debut at the 2018 Pyeongchang Games, she "has become a fixture on the international circuit for skeleton."  
Women's skeleton at the Beijing Olympics will be held Feb. 11-12 at the National Sliding Centre.  
Sorensen's third time around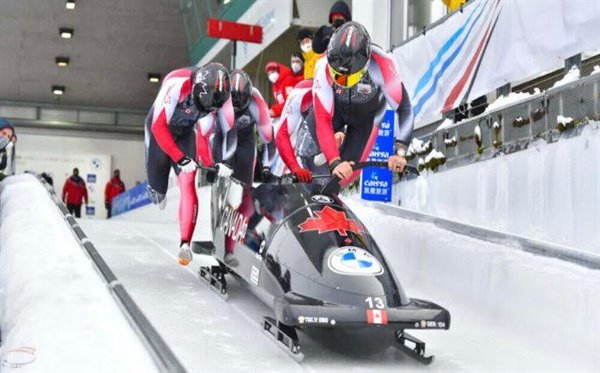 [ Four-men bobsleigh.  Photo credit: International Bobsleigh and Skeleton Federation ]
While hurdling with the Gryphons men's track and field team, Sorensen studied management, economics and finance at U of G from 2004 to 2008. The three-time national medallist in the men's 60 metres played a key role during his final season.  
At an open identification camp hosted by Bobsleigh Canada at York University, Sorensen found four-man bobsleigh to be "a good fit for his natural abilities as a bigger sprinter who was quick out of the blocks."  
He served as an alternate for the Canadian men's team at the 2010 Vancouver Olympics. He "officially" became an Olympian in 2014 in Sochi, when he slid with Justin Kripps, Jesse Lumsden and Ben Coakwell.  
Sorensen, from Ottawa, has also won bronze at three 2010-11 World Cups.  
He will join team pilot Chris Spring (with whom he slid at the 2013 World Cup), Mike Evelyn and Samuel Giguere at the National Sliding Centre from Feb. 19-20 during the Beijing Olympics. 
McCrank one of three Canadian hockey officials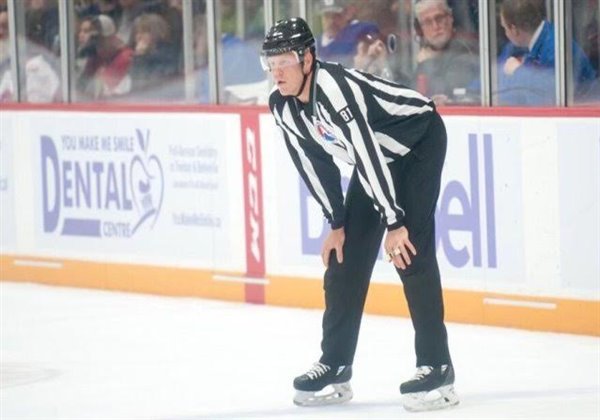 [ Dustin McCrank ]
Recruited to U of G by the men's hockey team for his rookie year (2006-07), McCrank competed for the Gryphons track and field team in weight throw throughout his five years of studies.  
He won gold in 2009-10 and silver in both 2008-09 and 2010-11 in weight throw, during which time he also played on the men's rugby team (2009-11).  
After graduating with an honours degree in anthropology, the three-time All-Canadian champion coached U of G's weight throw team in 2014 and 2015. 
Originally from Haileybury, Ont., McCrank began officiating in 2006 with the Ontario Hockey Association, where he supervised two Queen's Cup games. Starting in 2008 with the Ontario Hockey League, he conducted six league finals. In 2015, he began his extensive career with both the American Hockey League and the ECHL (formerly the East Coast Hockey League), for which he officiated many final championship and series games, including the Canadian Hockey League/National Hockey League Top Prospects Game played in Guelph in January 2018.  
From Feb. 9 to 20, McCrank will officiate the men's hockey tournament in Beijing as a linesman, along with two Canadian referees, at the National Indoor Stadium and the Wukesong Sports Centre. 
-30-