[Above Photo - Artisanly Founder, Katrina Bell - Photo Credit: Stone & Flint]
For Immediate Release -  July 20th, 2020
Artisanly is Here to Connect Community with Local Handmade Small Businesses
Originally known as The Local Box, Guelph's own Katrina Bell sought to differentiate from the usual products found in subscription boxes. 
"When I created Artisanly, I wanted to focus more on the people making the products, and less on creating a box of mass-manufactured goods to be delivered to people" said Bell. "I want to move away from a traditional subscription box feel and showcase artists, makers and artisans in our community, and the communities that surround us."
Each month Artisanly features a new group of vendors, and then offers customers three ways to shop. They have the option to choose the exact items they like, choose a price point and then have a totally curated surprise box made for them, or, have the choice to pick from a pre-selected box of products to know exactly what they'll be getting. 
"I'm a maker myself and have a small candle business" said Bell. "Once shutdowns for Covid-19 happened, I was laid off from my day job, and faced with being a stay at home mom on a one income budget. The first month I started Artisanly, I wanted to feature my personal maker friends to generate more exposure and income for all of us".
Makers, artisans, and small local businesses have been some of the hardest hit by closures and shutdowns due to Covid-19. Summertime especially is peak season for outdoor, public craft shows and many who sell their handmade goods work all year to prepare for these warm months.
"Local is really the key focus for Artisanly" said Bell. "I take feedback from customers, as well as the seasonality of products and try to highlight local vendors that fit into those areas of interest. We're featuring cookies and floral bouquets this month for example"
By highlighting makers specifically in Guelph and the Tri-City Area, Artisanly can boost local makers and artists. 
"Even my rebranding and graphics were done with a local photographer and brand designer" laughs Bell, "Kit Stone from Stone and Flint did the most amazing job with my logos and headshots. Local is really the key focus for Artisanly".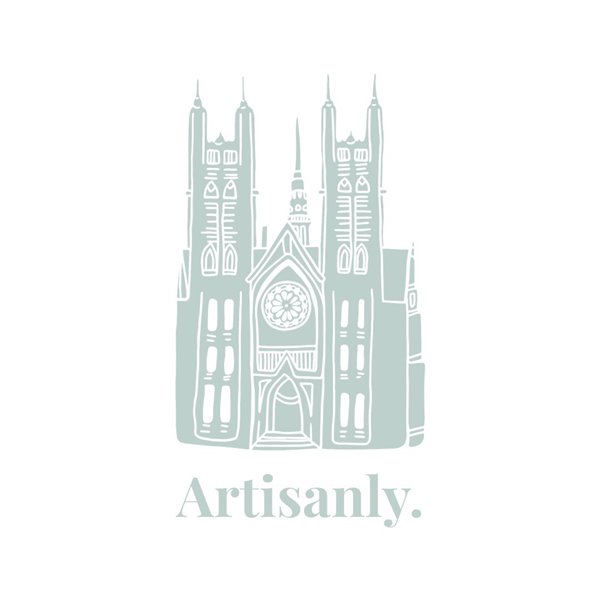 -30-