For Immediate Release - January 27, 2020*
Fake News Press Release 
Guelph Independent band Buzz Kings dropped "Fake News" last week, the first single from their upcoming CD TruthLies. The song takes a look at the divisive political times in which we live, and how the 24 hour news cycle amplifies that division.
"Social media and the internet have had a huge effect on the business of news," says songwriter and guitarist Paul French. "Now that anyone with a blog or a Twitter account thinks that they can call themselves a journalist, it's become a challenge to know who to believe."
Buzz Kings chose to release the song on January 20th because it is a year to the day before the next US president is inaugurated.
"We're headed into a time where, even as Canadians, we'll hear a lot of the spillover from the US election, and over the past few years, we've even seen a lot of that seep into our own political process," says French. "At least our Fake News comes with a beat you can dance to while you sing along with the chorus!"
The band has seen proof of this as they've played the song live, and observed people singing along with the chorus, even if they're hearing it for the first time.
"I love the response from the crowd when we play Fake News live," says singer Andrew Kramer. "People seem to have an instant connection with it because we experience fake news every day."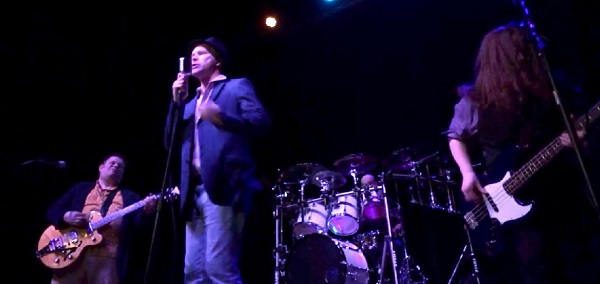 Buzz Kings recorded the song at JamSchool in Guelph. They've released a video for the song, also shot at JamSchool. Toronto video producers 416 Film (www.416film.com) shot, edited and directed the video, with director Rob Paul providing stylized animation mixed with performance footage.
The song is available on all digital download and streaming services, including Apple Music, Spotify, Amazon Music and Deezer. You can see the video at
www.buzzkings.ca
or on the band's YouTube channel, at youtube.buzzkings.ca.
- 30 -
* May or may not be actual date    :p