For Immediate Release - October 11, 2022 
The County of Wellington and the City of Guelph invite local  businesses to join the Ontario By Bike™ Network and become bicycle friendly certified. 
The  program and certification are available free of charge to accommodators, attractions,  restaurants and food service providers, business areas, and bike shops.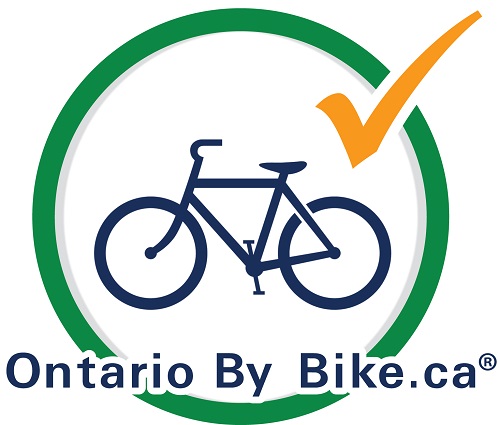 Ontario by Bike works to create a network of businesses to enhance regional cycle tourism  products and advance Ontario's cycle tourism sector. The program promotes individual  participating businesses and cycle tourism in general. 
"Cycle tourism is a growing sector," says George Bridge, Economic Development Committee  Chair. "We're excited to work with Ontario by Bike to provide this great marketing opportunity  to local businesses and advance cycling opportunities in Wellington County and Guelph." 
"After a series of great workshops and community touchpoints, we're excited to see the  Ontario by Bike network expand and more businesses in Guelph and Wellington County earn  their Bike Friendly Business designation," says Alex Jaworiwsky, manager of Tourism and  Destination Development for the City of Guelph. 
"We're looking forward to identifying ways  that we can grow our region's appeal as a cycling destination together."  
-30-