For Immediate Release - February 19, 2022
 A.A. Blair is pleased to announce the official launch of the Mystic of the Midway web page:
mysticofthemidway.com
"We wanted to have a web presence that not only provides information about the book, but also provides readers with resources. The site features an interactive map, along with some games and videos about the park and Effie's abilities. We hope it can foster interest in local history and can be used at home or in the classroom."  A.A. Blair remarked.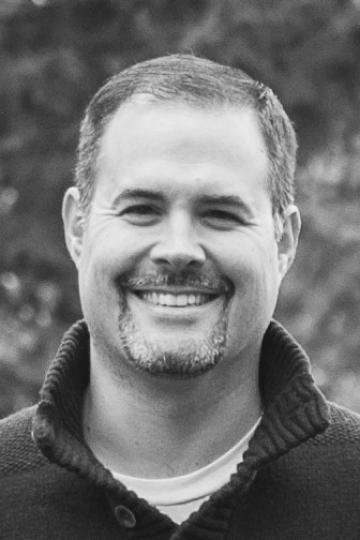 In October of 2021, A. A. Blair, in partnerships with Vocamus Press, Laskeside Books and Art and Histria Books, held a virtual book launch.
The launch was proud to have Christine Whelan, a local Crystal Beach historian, discuss the history of Crystal Beach and engage attendees with stories of the area's past.
Karin Dibiase, owner of Lakeside Books and Arts located in Ridgeway, Ontario, thanked the author and publisher for a story that can engage the next generation of Crystal Beach enthusiasts.
A video of A.A. Blair's reading of Mystic of the Midway has now been uploaded to Youtube
The Reviews Are In!
Since its launch, A.A. Blair has been overwhelmed with the positive reviews Mystic of the Midway has received:
"Supernatural mystery with fun, fascinating characters at its heart." – Shane Arbuthnott, author of Guardians of Porthaven.
 "A well-crafted debut novel, A.A. Blair's MYSTIC OF THE MIDWAY offers serious food for thought for young readers, along with thrills and chills, without being too scary." – IndieReader
"Great storytelling, endearing protagonists, and a finely executed plot make this a winner for middle graders. An utterly engrossing entry that will leave readers impatiently awaiting the author's next novel." - The Prairies Book Review
"Mystic of the Midway by A. A. Blair is a charming book for children about overcoming obstacles and harnessing one's unique gifts." - Online Book Club
"Mystic of the Midway is a gripping paranormal mystery for older elementary level and early teens. With suspense and thrill, the author has really captured the emotion for the audience in the writing. The action was fast paced, the dialogue was relevant and entertaining, and the characters were written accurately for their ages. This is a great supernatural thriller that will keep kids engaged." - Literary Titan
"An absorbing and entertaining read from first page to last, "Mystic of the Midway" showcases author A. A. Blair's genuine flair for originality and the kind of narrative storytelling that keeps their young readers ages 13-17 fully engaged from one plot twist to another. Simply stated, "Mystic of the Midway" is especially recommended for middle school, high school, and community library YA Fiction collections." – Midwest Book Review
"Mystic of the Midway is a superb brew of supernatural intrigue, a young girl's experience of trauma, and the quest for the light amidst unusual phenomena. The characters are complex, the plot constantly surprising, and the reading experience is at turns disturbing, creepy, and hugely entertaining. A. A. Blair creates a beautiful tale suffused with humanity, realism and superior storytelling." – The Book Commentary
About the Mystic of the Midway: After a horrible accident, Effie and her family speed away to their summer cottage to escape the tests and doctors' appointments. The promise of a relaxing family getaway is short lived when Effie stumbles across a mystery that threatens to destroy her family.
Effie enlists the aide of her detective brother, Jimmy, along with her long time Crystal Beach friends Lydia and her mischievous little brother Sniff. As their investigation deepens Effie begins see and hear things that couldn't be real.
Effie struggles to overcome self-doubt and the realization that her idyllic vacation spot isn't what it seems to be. Trying not to lose faith, Effie embraces her new abilities hoping the whispers and signs will lead her and her friends to the answers they need to save her family.
About Histria Books: Histria Books is an independent publishing housewith offices in Las Vegas and Palm Beach, publishing works of general interest, academic titles, fiction and literature, sports, politics, culture, as well as other subjects. Histria Books is a member of the Independent Book Publisher Association (IBPA), PubWest, and the Independent Publisher's Caucus.

Books published under the imprints of Histria Books
may be purchased from all major book retailers and directly at HistriaBooks.com http://histriabooks.com/. For information on publishing with Histria Books, please visit
HistriaBooks.com
http://histriabooks.com/.
-30-